Emulsion unit 8 m3/hour production capacity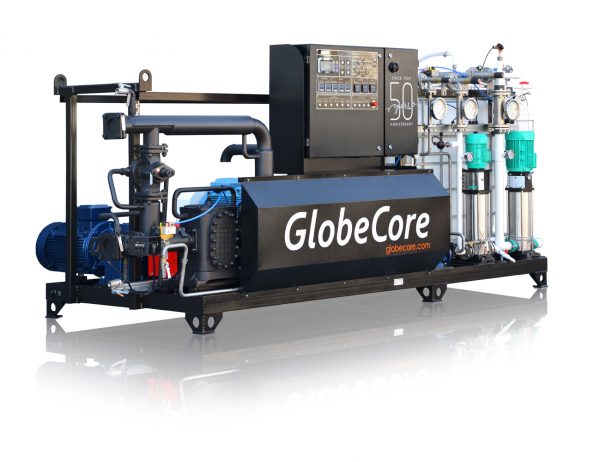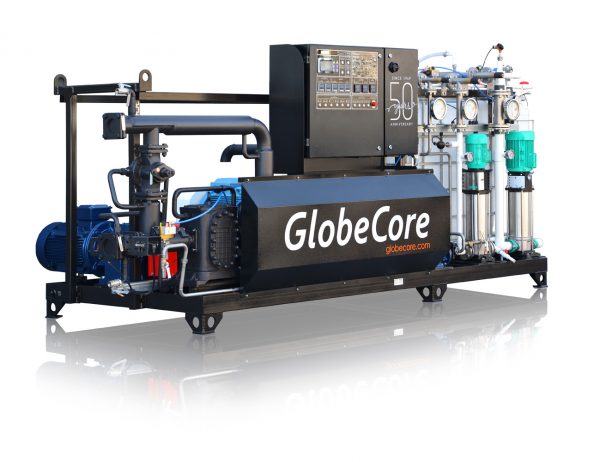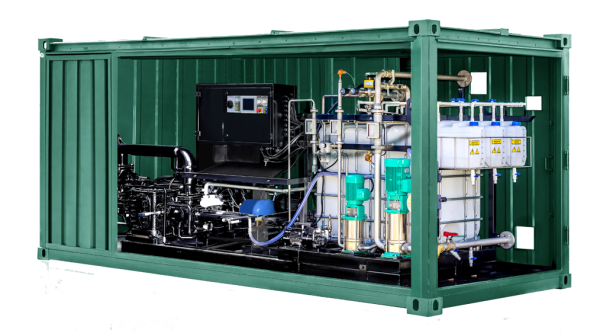 Emulsion unit UVB-1 is designed for all types of asphalt emulsion. These materials are used in road construction and maintenance, pothole repairs and tack coat.
Among the larger plants, the 8 m³/hour UVB-1 plant deserves to be described in more detail.
The plant is built on a structural frame supporting the plant's components, such as:
– emulsion preparation section
– water phase section
–  control panel.
The unit may be operated in manual or semi-automatic mode. Emergency stop system is identical to the same in the smaller capacity emulsion production plants.
For outdoor operation, the plant may be built in an anti-vandal container or rolling door container. For indoor operation or operation under canopy, the plant is placed into an open type container.
Full automation of the 8 m³/hour UVB-1 plants is optional.
Reliable operation of the equipment is facilitated by modern components made by European manufacturers, such as Motovario, KTR, Wilo, Influx, Zipson and Wika.
Clients may prefer the 16 and 32 m³/hour emulsion production plants. The latter features mill speed controls for best product parameters regardless of the raw bitumen quality. The mill is made of stainless steel.
Parameters of asphalt emulsion plant:

Value
1 Maximal capacity, m3/h
8
2 Bitumen consumption , m3/h
4-8*
3 Water consumption, m3/h
3,2-6*
4 Flux consumption , dm3/h
60-150*
5 Acid consumption, dm3/h
20-50*
6 Emulsifier consumption, dm3/h
up to 50*
7 Bitumen input pressure, MPa
0,2
8 Bitumen pressure before blending, MPa
1,4
9 Water pressure before blending, MPa
0,2
10 Bitumen input temperature, ºС
140-160
11 Water input temperature, ºС
40-60
12 Emulsion output lift, (m), no more than
10
13 Total power capacity, kWt
46,6
14 Electric grid capacity, V/Hz
440/60
15 Dimensions, mm, not more than:
length

width

height

4850
2150
2200
16 Max weight, kg
3550
*Depending on the formula of produced emulsion!