Laboratory modified bitumen plant (UVB-2 L)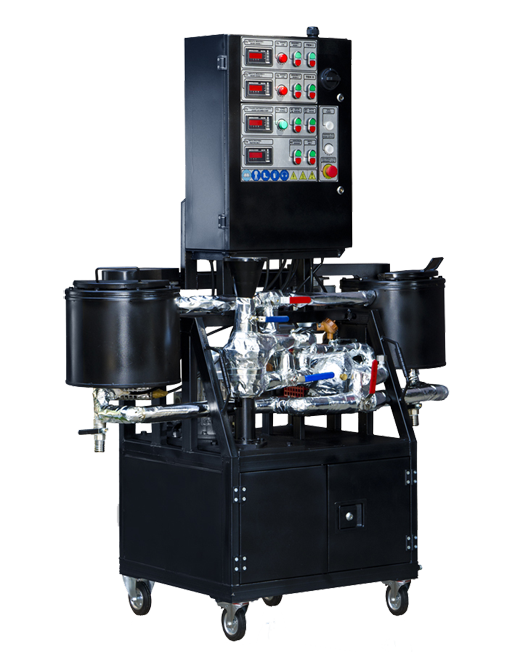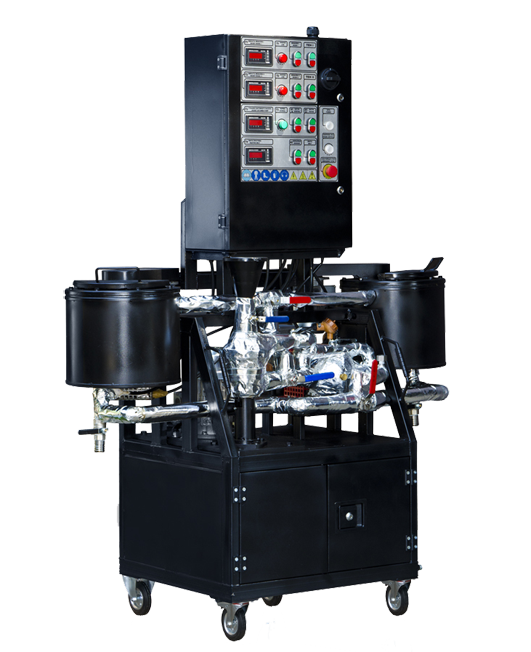 UVB-2-L bitumen modification laboratory system is designed for preparation of small samples (no more than 10 liters per batch) of modified bitumen. The system uses continuous bitumen mixing process with further dispersion of bitumen and polymer in the mill. Unit design allows for addition of other liquid components in the process of bitumen modification.
The unit operates on the principle of inline mixing with simultaneous dispersion of bitumen and polymer (in a mill). The design also allows addition of liquid components.
Such equipment is used mostly in petrochemical facilities for perfection of the modified bitumen production process to determine the required amount of modifier by using a sample of the product for laboratory analysis.
The temperature of bitumen is controlled automatically. It is equipped with a computer control panel for convenience of operation.
| | |
| --- | --- |
| Specifications | Value |
| Main load vessel volume, liters | 24 |
| Minimum bitumen load in vessel, liters | 10 |
| Maximum bitumen load in vessel, liters | 12 |
| Modified bitumen preparation process | Dispersion of bitumen and polymer in mill |
| Pump capacity, l/min | 30 |
| Max temperature of bitumen preparation, °C | 190 |
| Minimum bitumen input temperature, °C | 160 |
| Heating of liquid in the tank and pipelines | By heat carrier |
| Heater power, kW | 4.8 |
| Controls | Manual |
| Component controls | Automation assisted |
| Max power consumption, kW | 15 |
| Dimensions (L/W/H), mm | 1630/770/1800 |
| Max weight, kg | 420 |