LABORATORY EQUIPMENT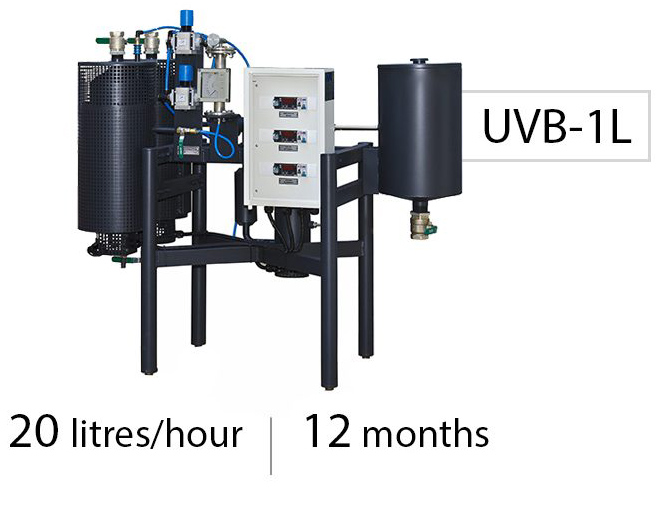 Perfection of water-bitumen emulsion/modified bitumen recipe saving costs of components for sample production produce small samples for bitumevn emulsion/modified bitumen
UVB-L laboratory system
GlobeCore offers the UMB-L laboratory unit and UVB-L laboratory equipment to research laboratories, research institutes and enterprises, specializing in the production of asphalt concrete mixtures, construction and repair of roads, bridges and overpasses. This type of equipment is intended for developing recipes of modified bitumens and conducting all kinds of experiments. GlobeCore offers to laboratories, research institutes and industrial enterprises, specializing in the production of bituminous materials.
Inquiry from the customer
Analysis of the objective and preparation of technical and commercial offer.
Production of your customized equipment
Shipment and start-up
assistance.
[siteorigin_widget class="SiteOrigin_Widget_Image_Widget"][/siteorigin_widget]
ABOUT US:
GlobeCore GmbH is one of the world leaders in industrial manufacturing. Globecore is a company involved in developing and manufacturing of industrial machinery for road construction (bitumen emulsion production units,bitumen modification plants, bitumen emulsion and modified bitumen laboratory plants, optional equipment).
The head office is located in Oldenburg, Germany. Our systems have been supplied to and are successfully operated in 70 countries. A network of 17 dealers supports global sales and services.
GlobeCore established representative offices in United States, and South Africa and in United Arab Emirates to extend reach and improve efficiency. We actively expand production and sales territories, develop our infrastructure and introduce new additional services.