December 5, 2016
GlobeCore anticipates the needs and preferences of its customers – by producing new equipment and upgrading the existing ones. The latest achievement is– an upgrade of bitumen  plant UMBP-22.
Despite the cost of modified bitumen being more expensive than the cost of usual bitumen its use is practical  due to  following reasons:
temperature resistance of road surface; resistance to cracking of road surface; reduce surface loads; considerable life extension of road...
---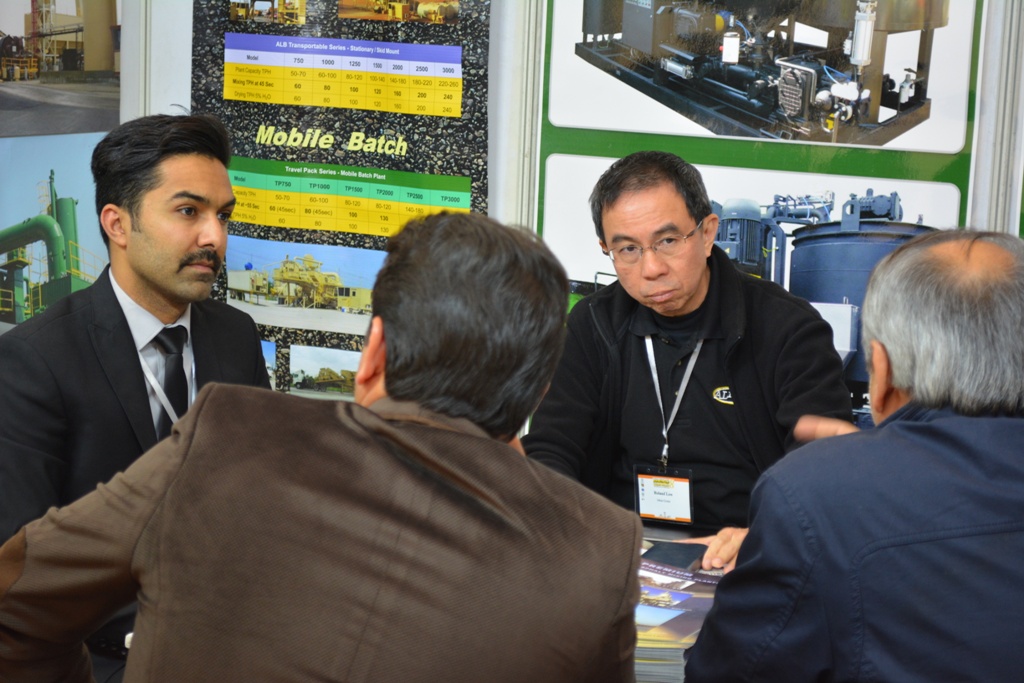 November 5, 2016
GlobeCore representatives took part in the 8th "Bitumen & Asphalt Conference & Exhibition" international conference in Sri Lanka on 1-3 November.
Here is a brief photo report from the conference.
...
---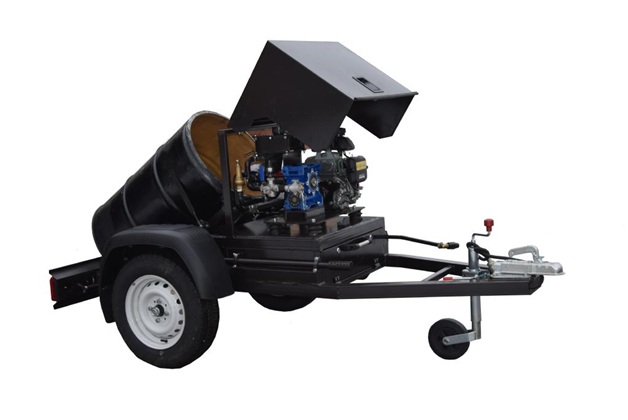 November 5, 2016
GlobeCore is delighted to inform of yet another expansion of products.
From today representatives of road works companies can purchase RBE-0,2 bitumen sprayers. This bitumen spraying equipment is designed for covering surface with bitumen emulsion by spraying it during asphalt repairs and maintenance of sections of small road and other objects of road facilities. In particular RBE 0,2 is indispensable at construction and repairs of parking zones,...
---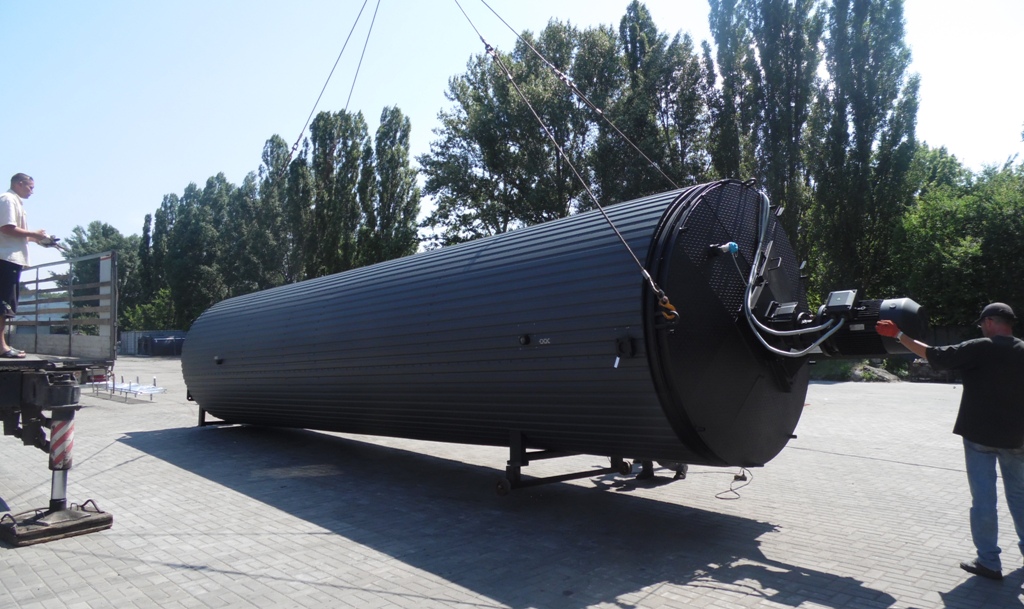 June 13, 2016
Upgraded Design of Modified Bitumen Storage Tank SBM-15

Very important among bitumen equipment are modified bitumen storage tanks. At the requests of customers GlobeCore engineering department upgraded the existing design of modified bitumen storage tank SBM-15.
In particular a new structural design of a storage tank with downwards pointing cone bottom solves the problem of heat loss in the bottom part. Hollow part now has a heat insulation 200 mm thickness...
---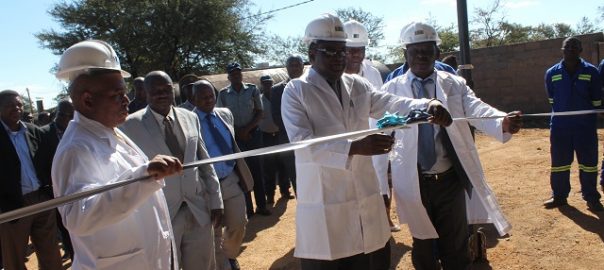 May 4, 2016
28 April 2016 Zimbabwe's Bitumen Emulsions Production Plant started its work with an opening ceremony.
The symbolic start was made by Transport and Infrastructure Minister Dr Joram Gumbo, who cut the ceremonial ribbon.
For GlobeCore this event was significant because the new facility is based on the GlobeCore UVB-1 plant. Other auxiliary units were manufactured locally. The total cost of this project is estimated at...
---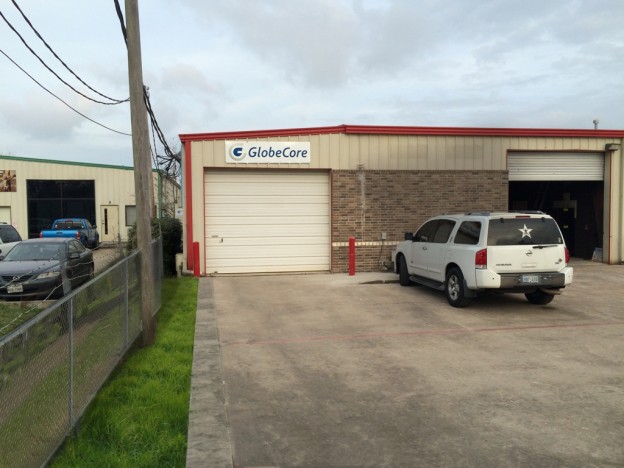 April 8, 2016
Opening of a new service center in Houston
Dear customers! We are pleased to announce  excellent news.  A new GlobeCore service center opened in US
Now GlobeCore equipment and customer support services have become more accessible and operational.
Visit us. We are located on 1750-H Dickinson Ave (FM 1266) Dickinson, TX, 77539.
Call our office:  1-713-429-1616 and + 1-713-828-7877.
Addresses of other offices can be found in the section "Contacts".
...
---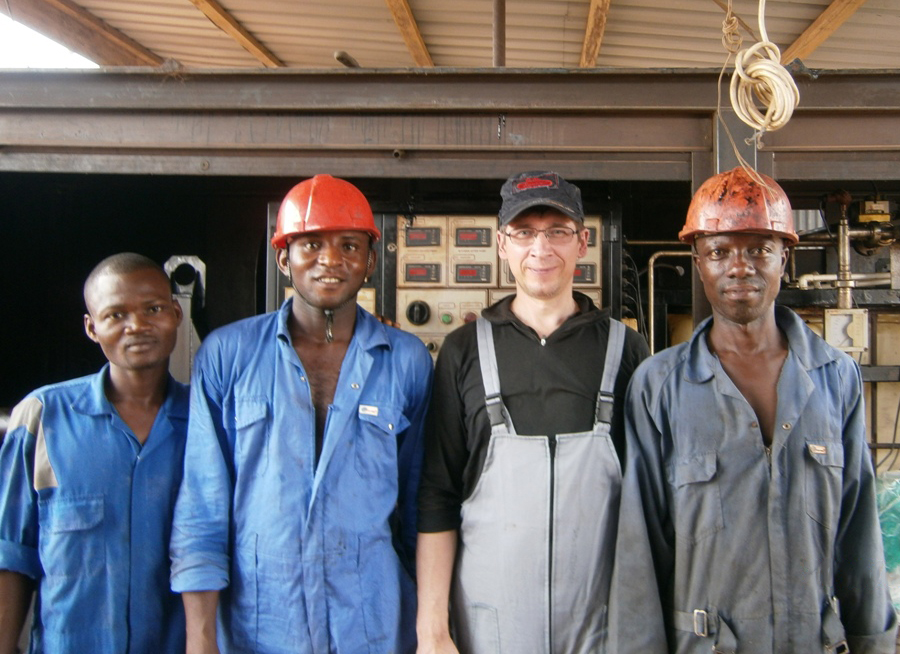 February 14, 2016
GlobeCore provides customer support during design and production of equipment, and also during its operation.
GlobeCore staff periodically visits units in operation to monitor their condition and share experience. At the beginning of 2016, the choice fell on Ghana.
Transport infrastructure of Ghana is represented by railways with total length of 1300 km, and roads 39.41 thousand km in length, out of which 11,67 thousand km...
---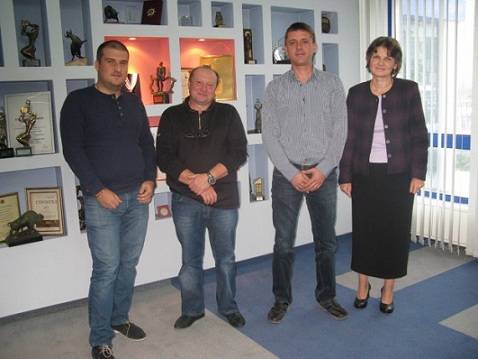 December 10, 2015
Starting On 18 October 2015 through 24 October 2015, GlobeCore held equipment presentations in several cities in Bulgaria that included Sofia, Plovdiv, Ruse, Blagoevgrad and others.
The following GlobeCore equipment was presented:
bitumen emulsion production units; units for bitumen modification with polymers; and bitumen laboratory equipment.
The presentations were attended by representatives of the top managers and engineers of road of Bulgarian construction companies.  All attendees were happy to have received the latest GlobeCore Road...
---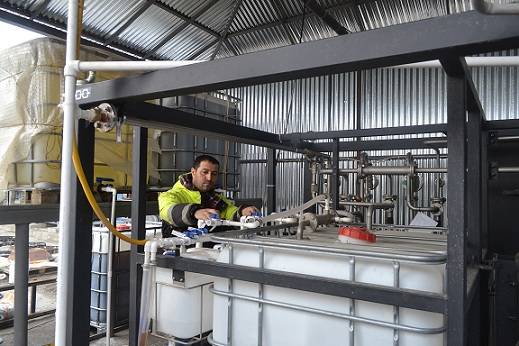 August 21, 2015
On 7 February 2015, GlobeCore's employees finished the start up  road construction equipment UVB-1 unit (capacity 2 m³/hour) in Baku, Azerbaijan.
Bitumen for road construction equipment designed for production of bitumen emulsion are in demand due to their competitive price and high quality characteristics of the final bitumen emulsion product they produce.  It is worth noting the following benefits of  bitumen emulsions:
no warm up necessary;  Application of...
---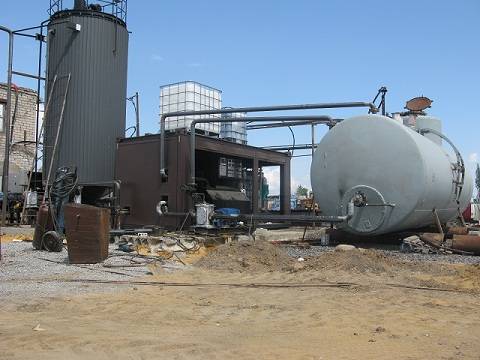 June 10, 2015
On 10 June 2014 a UVB-1 bitumen emulsion production unit was successfully commissioned.

The UVB-1 is designed for production of cationic or anionic bitumen emulsions.  This material is in high demand, reducing material costs and energy consumption compared to the traditional hot material methods.
GlobeCore manufactures bitumen emulsion production systems of various capacities to accommodate every customer's need.
...
---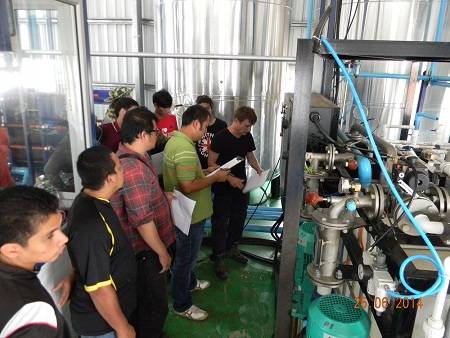 June 6, 2015
At the end of June 2014, GlobeCore completed all planned commissioning operations and personnel training in Thailand.
A 20 cubic meter per hour UVB water phase preparation unit for bitumen emulsions was supplied to this country.
Bitumen equipment made by our company is optimized for the required production capacity. The bitumen emulsion can be used for production of emulsion almost all year long, as long as the temperature is above +5ºС/41ºF)....
---
May 25, 2015
10 June 2014 – GlobeCore specialists successfully commissioned a UVB-1 bitumen emulsion production unit.
The demand on the UVB-1 is caused by the demand of the product. Water bitumen emulsions remain in high demand for construction and repairs of roads, waterproofing of buildings, and treatment of metal surfaces.
The bitumen emulsion made with GlobeCore's equipment allows operation from early spring to late autumn in temperature above +5ºС/41ºF.  Operation of the UVB-1...
---
July 25, 2014
Business trip to Serbia and Macedonia
Our company representatives have visited several companies in Serbia and Macedonia who expressed a wish to get know more about GlobeCore bitumen emulsion and modified bitumen equipment.
They were interested in process of bitumen emulsion production, exploitation of plants and aftersales service. Polymer modified asphalt, bitumen emulsions are relatively new road materials, that is why meeting was very efficient and cognitive for both parties. Types of...
---
обновлено:
July 13, 2017
автором: